Here at Style Island, I write about lots of obsessions; some big, some small, some fashion related, some otherwise. And one day after our foray into the new year, as I sit here, writing resolutions, and dreaming of new goals and ideas, I have already started obsessing over the next 363 days ahead. What I'm going to see, wear, do, eat, but more importantly, how am I going to feel about it.
In 2013, my first new obsessions of the new year are all about one thing; the comeback. I'm a creature of habit, and sometimes my biggest passions are those which are the most familiar. What I know is what I love. So in staying true to that habit; in 2013 I absolutely already can't wait… :
1. To Write in my new Kate Spade Monthly daily planner. Every year, in late November, I wait anxiously for the new Kate Spade Calendar book to come out, and the moment it does I pounce, awaiting it's arrival, ripping open the packaging, and removing my new book. It signifies the new year ahead, full of color, excitement, and creativity. I literally get excited to write my first thoughts in there; my first dinner plan, our first anniversary, ………….
2. To Watch Girls Return on Sunday, January 13th on HBO. If you're a fan of my blog, you already know that I absolutely adore Lena Dunham, and I will be glued to my tv to see what she has to say next, along with I surmise, many other girls…..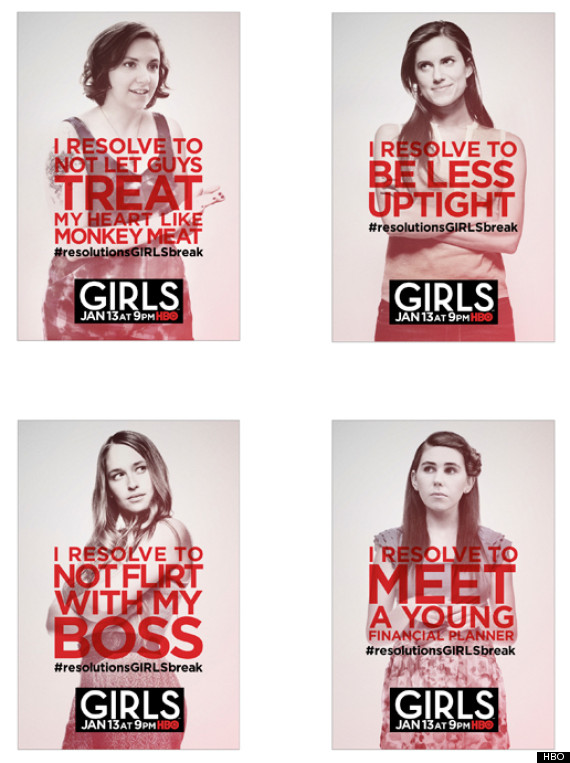 3. To catch one of my favorite shows, True Crime with Aphrodite Jones return for another season on Discovery Id. That means new stories from real life cases like Casey Anthony, Drew Peterson. It's better then the lifetime movie.
4. To See the New Hunger Games movie, Catching Fire. If you've seen the movie, or read the books, then you know why. This will be one of the most anticipated, talked about, and hyped movies of the year. Hopefully it lives up to it all, and is as good as the pages it comes from. If you can't wait till November, hopefully Jennifer Lawrence being EVERYWHERE will tide you over.
5. To Rock Pantone's new color of the season, emerald green. It's already spreading, and come Spring, the green will have grown in completely.
Click here to read more on Pantone's new color of the season, emerald Green
Views – 285