After nine years working in corporate fashion and totally burnt out, I abruptly left to pursue a true love for writing and creating. Combining a love for my native New York City with that passion and a zest for life, style island was born. I consider myself less of a blogger and more of a narrator sharing and turning content into creative storytelling, with the city as my protagonist. The island is about the people and places that inhabit it, and the stories they tell. All told by one original islander. At heart, it's a Woody Allen-esque homage to the city I love so dearly.
Style Island is a lifestyle and entertainment destination. A dose of food, travel, style, culture & movies & anything else that falls in between in NYC and beyond. 
Style is a state of mind, and Style Island is where that mind can go to wander. The most stylish people are the ones who embrace their quirks and their true selves. You'll need more then just a designer label on your back to make it in this city. But sometimes that doesn't hurt.…
If you're someone who likes to think outside the box, and prefers making waves over riding them, then Style Island is for you!
—————————————
Style Island has partnered with various large brands and networks on projects that include sponsored posts, ambassador programs and event coverage. A high level of creativity and thought goes into everything with an emphasis on cultivating funny and relatable stories.
Recent/ongoing Partnerships
Kyobe Watches|Nescafe| Sustainable Palm oil | Groupon| Dove | Skinnygirl Cocktails | Arizona Ice Tea influencer | People Style Watch Featured Style Hunter
Travel Partnerships
Mount Airy Lodge | Allianz Global | Kimpton Hotels| Crystal Springs Resort NJ| Saybrook Point Inn & Spa | CT VISIT #Gorevolutionary Campaign| One Travel.com | Cape Breton Resorts | The Moment Hotel
Past Partnerships
Panorama | Dove -Governors Ball 2015| Luvs| Table8| 90′s fest | Texas De Brazil | Honeybaked Ham | Girls United| Boursin Cheese | Birchbox | Microsoft Lumia |Match.com | Tagspire| Jergens| Mastercard| Coty | Reebok| Aveda| Vincent Longo| Boots Beauty| Keurig| Duane Reade
Contributing Writer
She Knows Expert Contributor – entertainment 
One Travel blog - 5 reasons to Visit Cape Breton Island
Groceryshrink.Com – One Pot Wonder recipe feature
Twist magazine/J-14/M (Bauer Publishing)- Freelance Weekend Writer
Cassandra Report - featured
TheItMom.com : Weekly Travel Writer/Columnist
Plum Deluxe : Style/ Lifestyle Contributor
IFABBO (International Fashion and Beauty Bloggers): Contributing Writer/ Intern
Meal Planning Monday Columnist: http://yourstrongtower.com/meal-planning-monday-city-shake-down
http://yourstrongtower.com/meal-planning-monday-dreaming-of-spring
FlyandMighty: Bluefly Blogger
Astonish Magazine: fashion week event, H&M fashion Star event on AstonishWorld 
Manifold Magazine. ; My weekly Beefive featured content
Brand Ambassador for Duane Reade  Style Island was picked as one of Duane Reades 20 VIP bloggers. For all related work click here 
Style Island Featured Blogger work
Atlas Adrift – Gaga for Graffiti Around the World 
Klipdrifters Travel Blog – Unique Bars to have a drink or 3
Twitter Co-host One Travel Chat – April 2015
People Style Watch September 2014 Print Ad –  (L'oreal Extraordinaire Ad)
Ifabbo.com-  Blogger of the Month February 2014 
Red Door Spa Facebook Page 
Joe Zee's All on the Line episode with Nicole Miller. My 15 seconds of reality tv fame!
IFB: weekly roundup of links including:
a manifesto on style
Top 10 weekly IFB project 3 Times: #8, thoughts on the bff, #26 end of year wrap up, # 46 in honor of mom.
Polyvore Blog -Weekly Roundup Spotlight
BLOGGER/Influencer 
She Knows Expert 
Vogue Influencer 
People Style Watch Style Hunter
Blogger Lucky Mag Community

BLOGGER NETWORKS: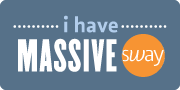 LINK-UP PARTIES
Weekly Features
Food-> Recipe ideas, Restaurant Buzz, Buzz-worthy Bites
City-> Buzz around town. Note-worthy events, shops, neighborhoods and happenings in the city and beyond.
Style-> Trend Buzz, style stories, personal style. 
Travel-> Escape from New York. Travel features include Weekend Getaways, one day trips & hotel buzz.
If you're a brand, or blogger who wants to work together, let me know! Email me directly at: stylisland@gmail.com